WHY DO MY DRAINS KEEP BLOCKING?

A blocked drain is, without a doubt, one of the most annoying problems you can encounter in your home. Not only is it messy and unsightly, but it can cause serious problems with flooding that should become severe enough. Most families will have blocked drains at some point.
Contrary to popular belief hair and soap residue do NOT cause most blocked drains. Blocked drains are caused by a build-up of grease, sludge, and other organic matter.
If a blocked drain is left ignored, it can worsen. It can create unwanted odors, damage to your house, and even significant health issues. You can usually solve the problem yourself, ally you may need to call in the professionals.
We'll look at five common reasons for clogged drains and how to resolve them below. Remember, if DIY remedies aren't working, our Plumber Immediately in London is here to assist you to solve the problem once and for all.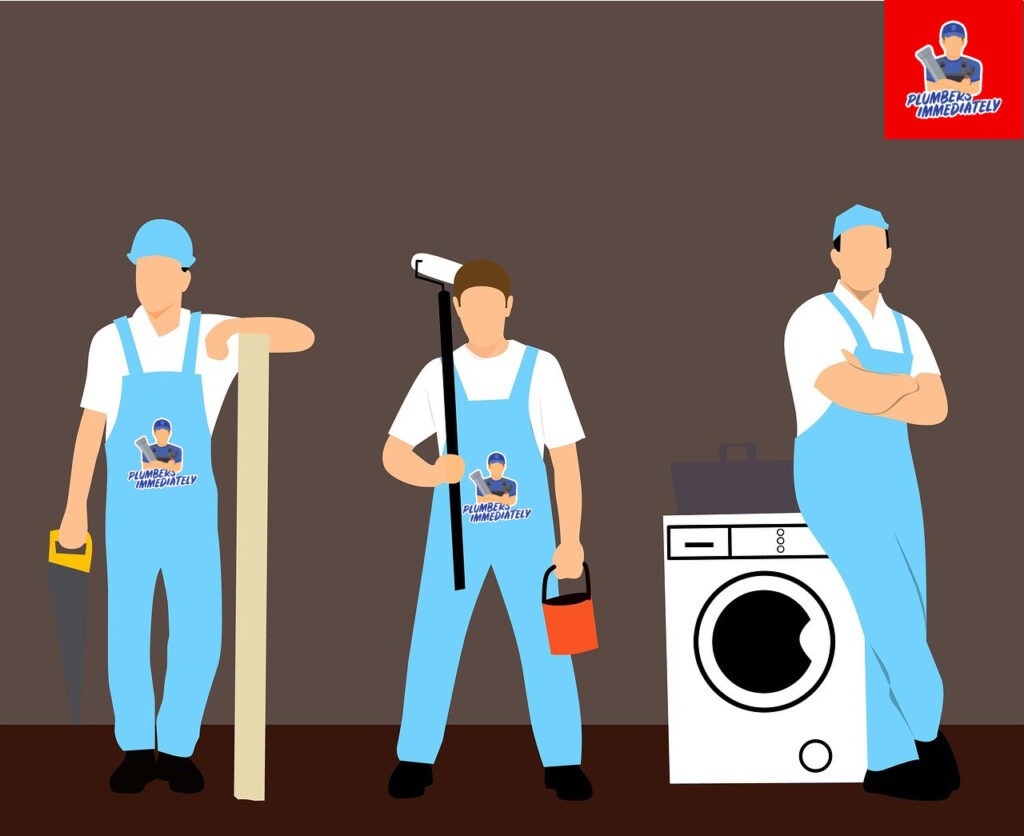 BUILD-UP OF GREASE

It's simple to wash food scraps and oil away with the dishwater, but they might cause a clog in your kitchen, especially if they accumulate. Fatty substances such as oil, margarine, and olive oil are especially troublesome. They solidify when cooled and tend to attach to the inside of the pipes, eventually blocking water flow. Wipe off pans with a kitchen towel before cleaning them, and dispose of liquid fats in a sealable container, such as a bottle or jar. Some recycling facilities can accept old fats, but you should check with them beforehand. Chemical cleaning solutions will remove this sort of obstruction. Anyway if they don't completely solve the problem, it's time to call a professional.

FOREIGN OBJECTs

If you have little children, you know how much they enjoy giving their toys a "bath" – frequently in the toilet. Objects that can be dropped into the toilet, such as children's toys, and shampoo bottles. Also, sanitary products, cause obstructions. Nappies and baby wipes are other popular offenders, and they are more harmful since they expand when wet. This may cause environmental damage. If the object is tiny, a plunger should be able to remove it, and if it's biodegradable, a chemical drain cleaner should be able to clear it. You may need to contact a Plumber or Drainage Engineer in London to collect the rogue object and restore your drains to functioning order.
Pipes might fail due to age, tree roots, or improper installation. Blockages can develop fast if the pipes are not correctly installed. If they're within the home, you can see tell-tale discoloration on a wall or ceiling. But it's tough to identify a defective pipe since they might be difficult to access. This is a job for a professional plumber. Specialized leak detecting equipment and a wealth of knowledge dealing with this issue.

DO YOU HAVE A BLOCKED DRAIN?

You can call us! We are ready at any time to give you the best drainage service in London. We are a team of expert plumbers in London who provide high-quality plumbing services at affordable prices.
The drainage pipe draining system is a system that collects wastewater from homes and industrial buildings. In some cases, the sewer pipes collect rainwater runoff and stormwater. The system is the lifeblood of the city and allows homes to thrive in urban areas. If a house or building is not connected to this system, often the drainage system is underground on private property. They include piping, drains, and sanitary sewer lines that transport sewage. Other wastewater to a treatment facility or septic system. It is not uncommon for a home to have many piping systems. The first drains wastewater into the sewer line. The second collects water from sinks, showers, bathtubs, and laundry rooms. And the third collects storm runoff or rainwater for use in toilets or outside irrigation.

All this needs proper maintenance and we are the best option for you!
Why do I need an unblock sink expert? – You might not know it but your property may be at risk from a blocked drain or a leaking pipe. A blocked or overflowing drain could seriously damage your property and even cause flooding. That's why, if you have a blocked drain or a leaking pipe. You should call a professional plumber to unblock the blocked drains in Tunbridge wells very quickly.
As a property owner, you should know all the ins and outs of your home. Yet, several things can go wrong with your drainage system that you may not notice straight away.
London Plumber Drainage is the process of removing rain, surface, or groundwaters from an area. It can be done through natural means, such as water flowing downslope. It can be assisted by artificial means, for example by the construction of storm drains and sewers.
If you have found that your drain is blocked, you need a drainage expert to help you. The best thing you can do is to call us. Blocked drains are likely to worsen, especially if your sink is blocked. The situation could become unpleasant and even hazardous, depending on the amount of water building up outside, or even in your house. If you want to avoid these problems, it is best not to delay in contacting a plumber as soon as you realize that your drain is blocked.
24 Hour Emergency Plumber London
Our professionals are equipped with the latest technologies available for domestic or commercial wastewater. You can count on us to unblock clogged pipes. Regardless of the cause of clogging, as well as we provide maintenance services to prevent future issues.
You can contact us at any time. Our local plumbing specialist can be on-site within minutes to unblock a sink or drain. So don't worry if your plumbing problem happens at an inconvenient time.
The best way to deal with blocked drains and toilets is to call a plumbing company in your area. Hopefully, here on our site find the right company for you. Booking a plumber for such a service is extremely easy. In most cases, all you need to do is fill in this form, and we will instantly send you information about the nearest professional plumber.
Our goal is to locate and connect you with an emergency plumbing professional in less than 60 seconds. It works!
We are very reliable and will always show up on time.