the UK Plumbing?

Almost every home necessitates the services of a plumber during construction, and at times they face a plumbing emergency. Yet, the number of plumbers in London is not significantly higher.
Even when the economy was going to tank and most businesses and jobs were decimated by the pandemic. Plumbing was one of the few occupations that remained in demand.
Though many of us may think of a plumber as a tradesperson who only works on toilets and faucets, this is not the case. It is frequently an exciting and diverse job in which you will meet many people from your area and nearby regions. Because plumbing problems can be very complex. Figuring out the cause and resolving the problem will bring you joy and satisfaction.

Installing a complete plumbing system necessitates a great deal of creativity and ingenuity. So, yes, it is a profession worth considering.
Furthermore, plumbers are in short supply throughout the United Kingdom. As a result, it is encouraging that the government is embarking on major projects across the United Kingdom. This intends to construct new buildings in London. As a result, there will be an increased demand for qualified emergency plumbers in the UK, particularly in London. As a result, a plumbing job or business will provide you with long-term financial security. In short, plumbing jobs and businesses in London will never be obsolete.

How long does it take to train for an uk plumbing?

Training to become a plumber in the UK can vary based on the path you choose. A traditional apprenticeship can last up to four years, whereas a fast track plumbing course can last anywhere from four to sixteen weeks. If you want to work on gas appliances as well, training will take about 6 months if you take the fast track course. Plumbing is a difficult job that is more demanding than an electrician's job, but it can be very rewarding both mentally and financially. Yes, plumbing is a difficult job, that's why not everyone can provide you with excellent plumbing service.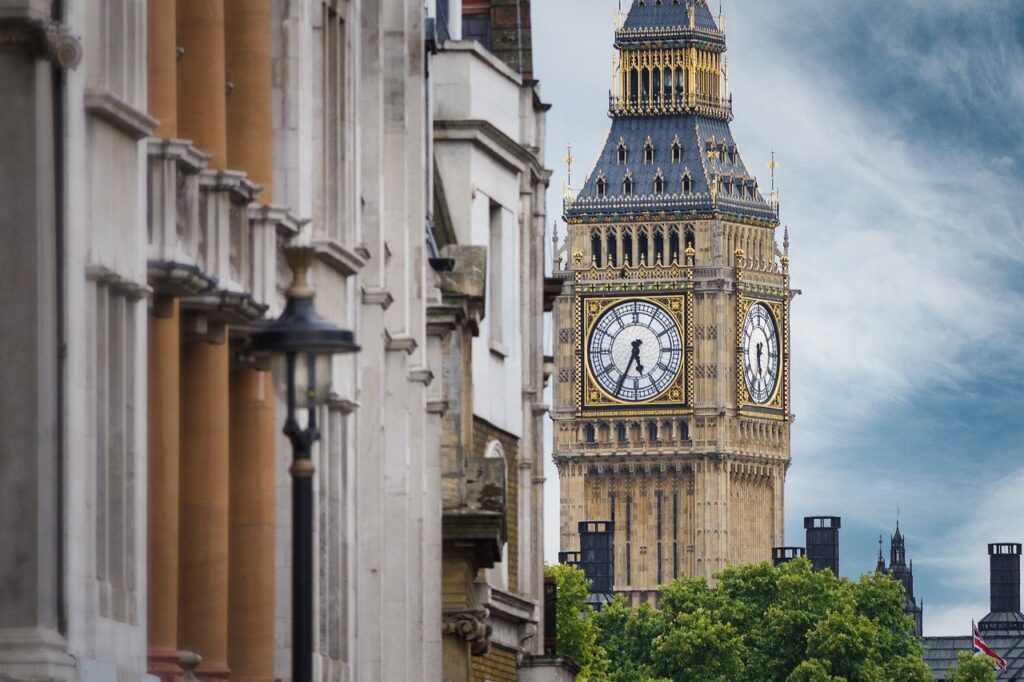 If this profession is something that interests you, you could be a good fit for a plumbing career. But, before you can do that, you must first get the necessary training to become a competent tradesman. There are several major milestones in a plumbing career.
To work as a plumber in London, you must be fit. Plumbers must have good manual dexterity. This includes the ability to keep the arm and hand steady while supporting a tool or piece of pipe. The ability to manipulate small objects with the fingers, and the ability to coordinate movements with both hands.
Top 3 reasons to become an emergency UK Plumbing industry
You can undergo training right away… No prior experience is required.
When you consider becoming a plumber in London, your thoughts will turn to being younger and completing an apprenticeship. While this is the traditional route for obtaining the education, qualifications. These are skills needed to become a professional plumber. This is not the only one!In fact, there are training courses available to help you become a qualified plumber. They help you to get your foot on the ladder in as little as a few weeks.
The perfect job for those who enjoy socializing.
Because the average plumber will be visiting many houses per day. This is an excellent career for those who enjoy being sociable and meeting new people. You must also have strong interpersonal skills for this role because you will be discussing plumbing-related issues. Also, must be considerate, patient, and understanding while doing so.
Emergency plumbers get job satisfaction
Plumbing, like many other trades, provides a job with a high level of job satisfaction. This is due to the fact that plumbing is a specialized profession in which you must apply your knowledge and skills. It also necessitates problem-solving ability, so when you solve a problem, you get that sweet feeling of accomplishment.

What are the services of a plumber in London, UK?

Our plumbers in London can repair everything from burst pipes to clogged drains. A small leak or simple blockage can have serious consequences if not detected. This is why we always tell customers to call a professional plumber if they are experiencing problems with their UK plumbing system.
If you notice any plumbing problems, don't be afraid to contact us. With years of experience in a variety of fields, we are confident that we can resolve your issue and efficiently. Contact our London plumbers for a quick and efficient response to your plumbing needs.
Our domestic heating services include not only central heating but also a bathroom and hot water heating. That is, our team provides a wide range of bathroom plumbing services to ensure that all sinks, showers, toilets, baths, and associated pipework are in full working order. Along with our bathroom plumbing services, we also provide tailored kitchen plumbing services ranging from the installation of water dispensing fridges to the repair of leaky pipework or dripping taps. Our qualified team can help with any aspect of kitchen plumbing.

When should I call emergency plumber services?

You can contact UK Plumbing or emergency plumbing service for immediate repairs at any time of day or night – but should you? Should you wait until regular business hours to call the plumber?
In reality, many homeowners are unsure of what is a UK Plumbing. And, if in doubt, it's best to err on the side of caution and call a plumber, regardless of the time of day. But, if you find yourself in one of the following situations, you should contact an emergency plumbing service right away.
While your first instinct may be to search the internet for an emergency plumbing repair guide on how to solve your problem, this may not be the best option. And if you try to handle the situation on your own, you may end up compounding the issue.
If you live in the United Kingdom and need a reputable emergency plumbing service. Contact the expert team at Plumbers Immediately.
Our skilled plumbers are available 24 hours a day, seven days a week, and we provide prompt repairs at a reasonable, competitive price. We provide plumbing services to homeowners. Our team are known for our high-quality workmanship and excellent customer service.`Why us? UK Plumbing?
Contact Plumbers Immediately Services at any time of day or night – 24 hours a day, 7 days a week – for expert, affordable emergency plumbing service.