Top 3 reasons to hire an Emergency Plumber in London
Most of you might have already known "How to fix minor plumbing issues with DIY fixes and handy tools?" Well, there are certain situations, where you might need to hire an emergency plumber. Save your household from getting drowned in foul smells or leaking water. In this blog post, we have shared the top 3 reasons to hire an emergency plumber in London as well, 
Why should you call a plumber?
How to find a plumber in London?
Why Emergency Plumber Services in London can come in handy at all situations?
So First of all, Why should you call a plumber?
It's not that much of a common question, well if you're new to the topic, here is why!!
There are plumbing regulations you should follow when servicing or plumbing systems within your house. Even though you can be an expert in fixing minor plumbing issues, crossing those regulations will get you into big trouble. Here is an article that explains the plumbing regulations for domestic properties. Even if you're going to just patch up a pipe and remove a valve, make sure it comes under London Plumbing Regulations. Otherwise, your local London water body has all the authority to impose a fine or small fee over you for crossing those regulations.
WHY SHOULD YOU HIRE A LOCAL PLUMBER IN LONDON TO HANDLE PLUMBING PROBLEMS?
How to avoid further trouble in such situations? You should call a plumber in London who has a good understanding of London plumbing regulations. Also a clear understanding of building structures.
How to find a plumber in London?
Now that's a common question, you might find lots of solo plumbers and plumber services in London 24×7. Yet, the question is
Who is an expert providing good plumber service?
Which plumber or plumber services are worth hiring?
Here is how you can find expert plumber services in London
Plumbers who use high-quality plumbing appliances to replace your taps or valves. Also, any plumbing appliances in your household are worth hiring. As they focus completely on product quality, you can save yourself from frequent plumbing expenses. You will also receive long-lasting plumbing work. In Plumbing, workmanship matters the most. The Plumbers in London who make sure to provide a quality service  are advised by the local London authority to make a standard test and check if the plumbing problem is completely fixed or it needs further adjustments before leaving the premises. 
Here are the top 3 reasons to hire an Emergency Plumber in London
#1 Low Water Pressure
Low water pressure is usually caused by two things. Either blockage in your water line or a problem with the water supply from the local London water authority. In some rare cases, there may be damage or leak in the main water line. In such a situation, hiring an emergency plumber in London is mandatory who can analyze your plumbing problems and fix them in no time.
#2 Clogged Sink or Drains
A blocked or sluggish drain stinks. Whether it's hair or food, the liquid plumber won't always suffice. When drains aren't running as smoothly as they should, it's best to call an emergency plumber or plumber service in London.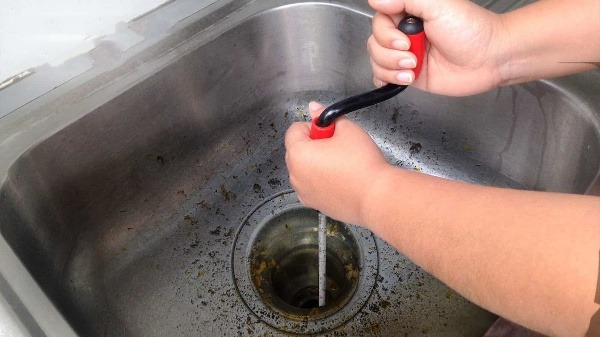 #3 Dripping Tap
Aside from the unpleasant noise it makes, a dripping tap may appear to be normal, but don't be misled. They may make a significant hole in a person's water bill due to the amount of water wasted over time.
We are Plumbing Immediately. An emergency plumber company with lots of plumbing experts available to be dispatched for your emergency plumber services in London. Call us now on 02045-771-651 and for more service enquiries, do take a look at our website Plumbing Immediately.